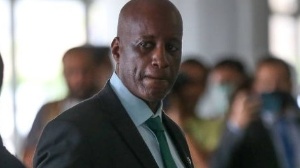 The president of Fundação Palmares, Sérgio Camargo, said that yesterday Instagram deactivated his profile on the network. According to him, the case happened after posting "truths about Africa and the useless black movement". In his words, the social network likes "the black slaves on the left". Instagram said it is reviewing the case "internally".
Camargo promised to file a lawsuit against the measure, which he called "censorship". He also complained that the social network does not allow access to the publication that led to the suspension of the account and that, therefore, he does not know what he is being accused of.
"Instagram cannot be a slave quarters where only victimized blacks, puppies of the left, have a voice," he wrote.
After having his Instagram profile banned, he tweeted several statements about Africa. He said, among other things, that "the slavery of blacks by blacks is an immemorial institution" on the African continent. Also quoted Zumbi dos Palmares, leader of the Palmares quilombo that is considered a symbol of resistance against slavery.